---

Catholic Schools Week 2021
Next Sunday we begin the annual celebration of Catholic Schools Week with the theme "Faith. Excellence. Service." as we highlight the great gift that St. Kevin School is to our parish and to families of all faiths who wish the excellence of a Catholic education for their children and grandchildren.  The history of our parish and school, like so many of those founding days, speaks volumes to the commitment made from the very beginning with parishioners lead by Fr. Murphy who built and opened the school before building the church.  In fact, the present library was used as the the churc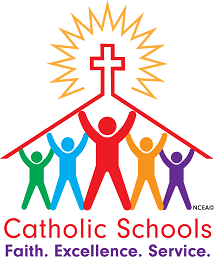 h as well as the Knights of Columbus Hall and the gym at Bishop Hendricken High School.  From those moments forward, parishioners have rallied to make the school  a treasure of learning, moral growth, and strength of dedication from our parishioners.
Please take a look at our virtual tour at www.saintkevinschool.org or call our principal, Mr. Irving, for a personal and very safe tour.  We are back in the building with all precautions in place: cleaning procedures, self distancing, and masks that bring us into compliance with all of the health department regulations and suggestions.  It is VITAL that we get back to life—in person and safe—for our children's mental health and ours as well!
Consider St. Kevin School for your children or grandchildren and see what the investment is for the present and the future.
---


Parish Giving is a safe, secure, and easy way to support St. Kevin and St. Benedict parishes by making your weekly budget donations online. Due to the social distancing guidelines requiring the temporary cancellation of weekend Masses, budget collections have dropped significantly even though the operating costs for our parishes have remained fairly level.  Registering for a personal and secure online Parish Giving  account is an easy way to continue to support our parishes during these confusing times.  Find more information at Parish Giving.  [Print New Account Set-Up Instructions] (pdf)
– 98% of the collection remittance goes directly to St. Kevin's
– Budget contributions can be automatically deducted or submitted at parishioner convenience
– Payments can be made by checking account withdrawal, debit, or credit card
– All contributions are credited to your current budget account
– Using Parish Giving helps keep down the parish's costs of printing and mailing budget envelope