Sounds of the Season: A Week of Concerts at St. Kevin's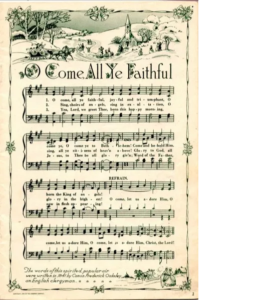 The Ocean State Pops Orchestra's inaugural Concert for Hope will be held at St. Kevin's on Tuesday, Dec. 19 at 7:30 p.m.  Enjoy holiday favorites and classics with the Pops' 60 piece orchestra that will be joined by choruses from CCRI and Roger Williams University.  All proceeds from the concert will benefit the Hope Alzheimer's Center.  Tickets are $15 at the door or online at OceanStatePops.org.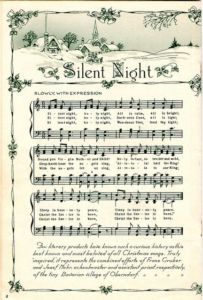 On Friday, Dec. 13 at 7 p.m. the combined choirs of St. Kevin, St. Timothy, St. Benedict, and St. Rita parishes will be joined by special guests, Bishop Hendricken High School Young Men's Chorus, to perform a selection of Christmas hymns and popular favorites. And who knows?  Perhaps a special guest or two will appear!  This concert is FREE.
Sunday, Dec. 15 at 3 p.m. the West Bay Chorale will celebrate its 40th season with Welcome Yule, a salute to the Christmas season.  A reception will follow the concert.  Chorale alumni are invited to join in the final song.  Tickets are $15 for adults; $6 for children 12 and under.

---
December calendar
Meeting/event
Date
Time
Location
More info
Ocean State
Pops Concert
Tue., Dec. 10
7:30 p.m.
St. Kevin Church
Adults $15
St. Kevin
Christmas Concert
Fri., Dec 13
7 p.m.
St. Kevin Church
West Bay Chorale
"Welcome Yule"
concert
Sun., Dec. 15
3 p.m.
St. Kevin Church
Adults $15
12 and under $6
Prayer Group
Mon., Dec. 16
5 p.m.
St. Kevin Church
Mondays at 5 p.m.
Bible Study
Tue., Dec. 17
6:30 p.m.
Fr. O'Hara Hall
First and
third Tuesdays
Advent Paper
Penance Service
Wed., Dec. 18
6:30 p.m.
St. Benedict Church
Prayer Group
Mon., Dec. 23
5 p.m.
St. Kevin Church
Mondays at 5 p.m.
Safe Haven
Mon., Dec. 23
6:30 p.m.
Fr. O'Hara Hall
Second and
fourth Mondays
CHRISTMAS EVE
Tue., Dec. 24
Mass at 4 p.m.
St. Kevin Church
CHRISTMAS
Wed., Dec. 25
Masses at
midnight,
8 a.m. and
10 a.m.
St. Kevin Church
NEW YEAR'S EVE
Tue., Dec. 31
Mass at 4 p.m.
St. Kevin Church